Coughing, Sneezing, Wheezing and
Running out of Kleenex?
At Homeguard Environmental Services, we can safely and efficiently help "solve" your Mold problems with our
trained, experienced, and certified staff.
Don't take risks! Eliminate the possibility of contamination.
Why is mold abatement important?
As a living organism, mold thrives in environments that provide organic materials or debris and levels of moisture appropriate for the specific species. Building components such as wood framing, trim, plywood and sheetrock as well as personal household items such as paper documents, books, and fabrics, provide an excellent food source, and damage. When mold consumes these food sources, significant damage or degradation to building materials and personal items follows, which can often lead to expensive repairs.
HOMEGUARD, working closely with the area's leading Environmental Consultants will execute a protocol of specific treatment, which may include demolition or removal of impacted surfaces and items, followed by a sanitization of all work area surfaces. All work is completed in a highly controlled environment to prevent the spread of mold spores outside of the work area. Prior to remediation, we can assist property owners by advising them and helping them to identify, isolate, and control sources of moisture. Since Controlling of Water Infiltration is one of the single most important elements in mold prevention, this would be a major step in helping to eliminate the future recurrence of the problem, and of course, must be completed prior to abatement.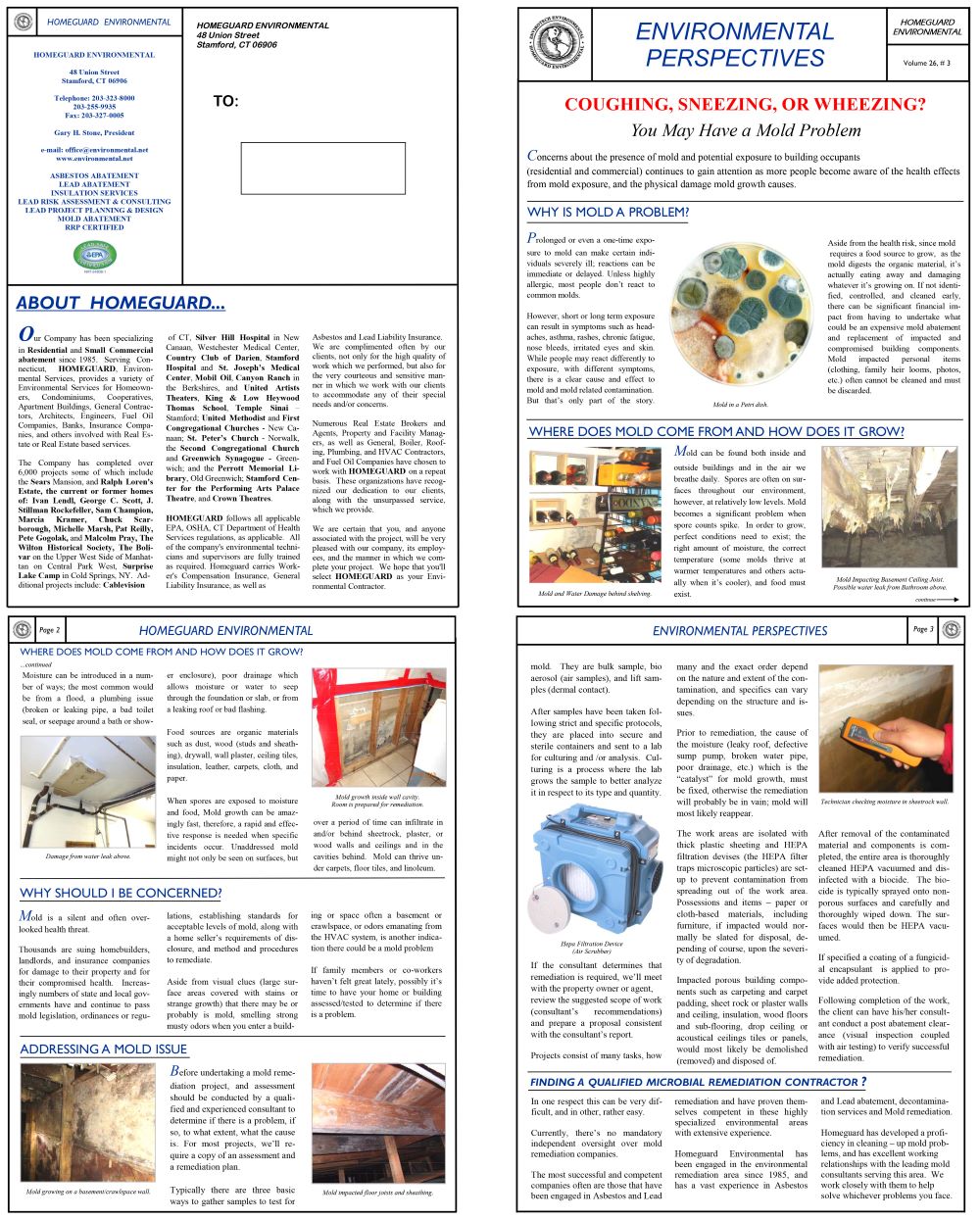 Homeguard newsletter biologically